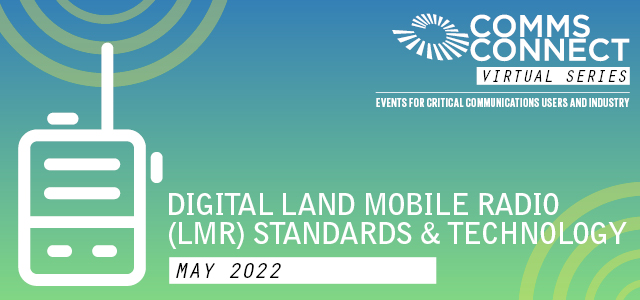 This course introduces the student to digital land mobile radio standards. Modules include an overview of digital radio standards as a transmission media including the different standards, modulation, and vocoders. Each of the respective digital standards will be investigated.
The information is introductory in nature and designed for all audiences, however a basic understanding of radio communications would be beneficial.
4 x 2-hour sessions
10.00am-12.00pm AEST
May 2022 (Dates TBD)
Pricing: $1,280 + gst
Presented by: Chris Stevens – Managing Director, CartGiS Pty Ltd
Course Outline
Introduction to Digital Land Mobile Radio
What is digital land mobile radio?
Digital Radio Types and Systems
Radio Systems
Protocol
Bandwidth
Modulation
Vocoders
Bit Error Rate
Standards
Coverage Modelling & Testing
P-25 (APCO Project 25)
Overview & Features
Voice & Data Standards
Encryption
System Design & Components
Performance & Reliability
Manufactures & Cost
TETRA
Overview & Features
Voice & Data Standards
Encryption
System Design & Components
Performance & Reliability
Manufactures & Cost
Digital Mobile Radio (DMR)
Overview & Features
Voice & Data Standards
Encryption
System Design & Components
Performance & Reliability
Manufactures & Cost
NXDN / dPMR
Overview & Features
Voice & Data Standards
Encryption
System Design & Components
Performance & Reliability
Manufactures & Cost
Digital Standard Comparison
Technology Caparison
Interoperability
Integration
Radio Management Systems
Scoring and Weighting
Workshop & Exercise